Green apples
For 25 green apples
The green apple jelly Manzana
4g gelatin (2 leaves)
15g sugar powder
20g green lemon juice
22g Manzana (green apple liqueur)
The light cream green apple and lemon green
4g gelatin (2 leaves)
40g green lemon juice
35g whole milk
The zest of half a green lemon
160g of egg
80g sugar powder
180g butter
22g Manzana (green apple liqueur)
220g whole liquid cream mounted
The crispy sandblasted biscuit
115g ointment butter
30g ice sugar
30g almond powder
15g of egg
A beautiful pinch of salt
115g flour T55
+ Dark chocolate for apple tails
+ Spray bomb green velvet effect
Process of cute green apples in trompe l'oeil
The green apple jelly Manzana
Rehydrate the gelatin in cold water.
Heat apple compote with sugar and green lemon. Remove from heat at the first broth. Then add the dried gelatin and then the Manzana.
Pour the equivalent of a good tablespoon of green apple jelly into each cavity of the Pixmoule and place the mould in the freezer for at least 2 hours.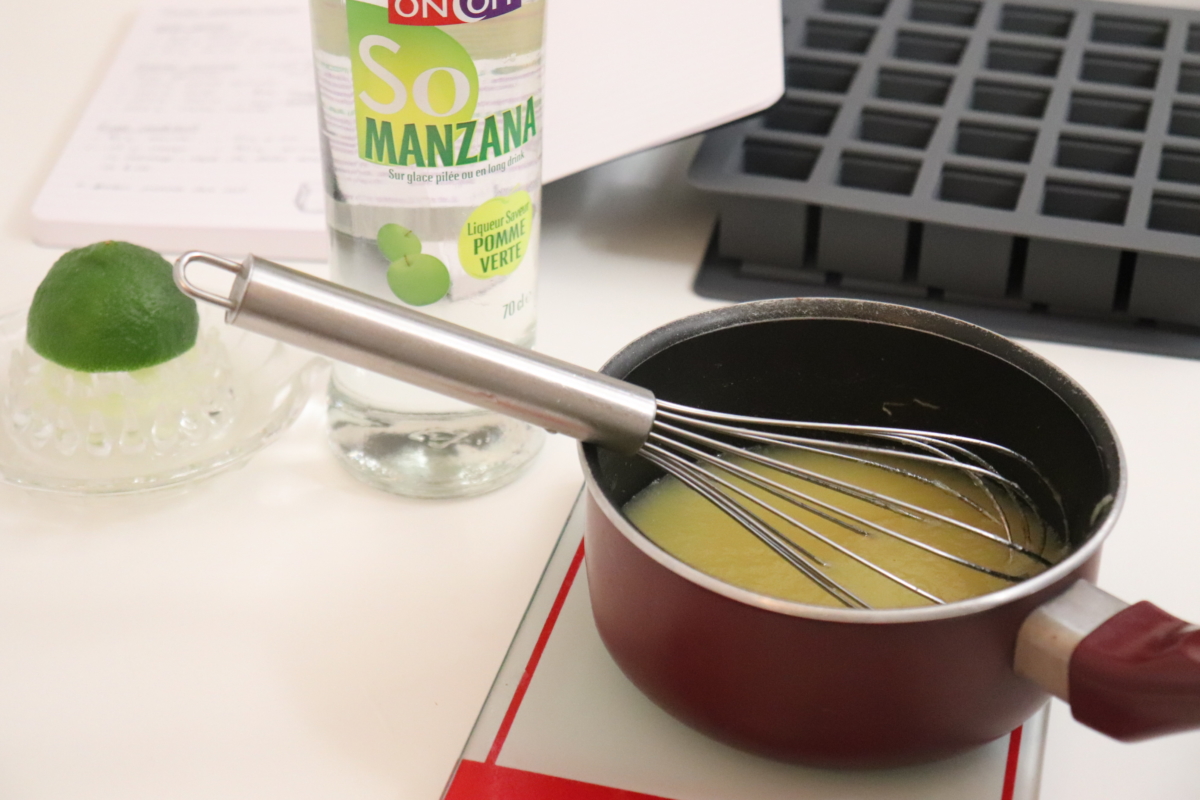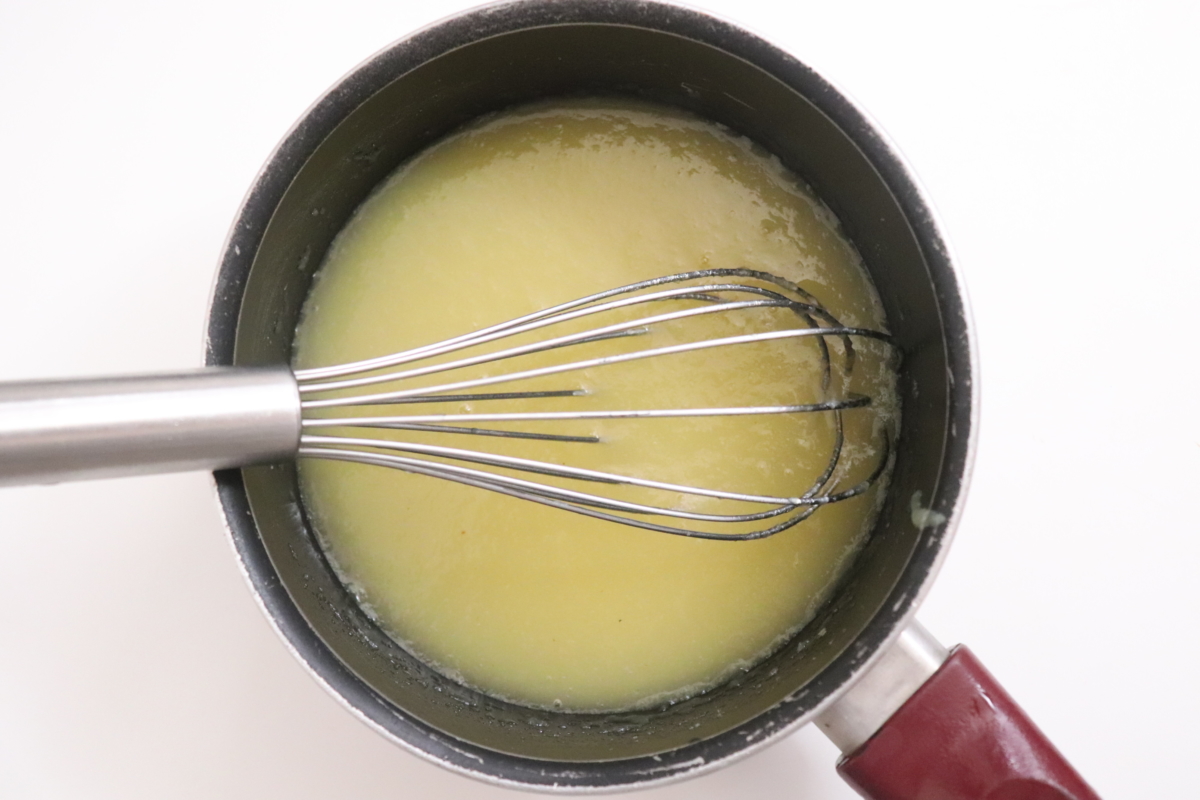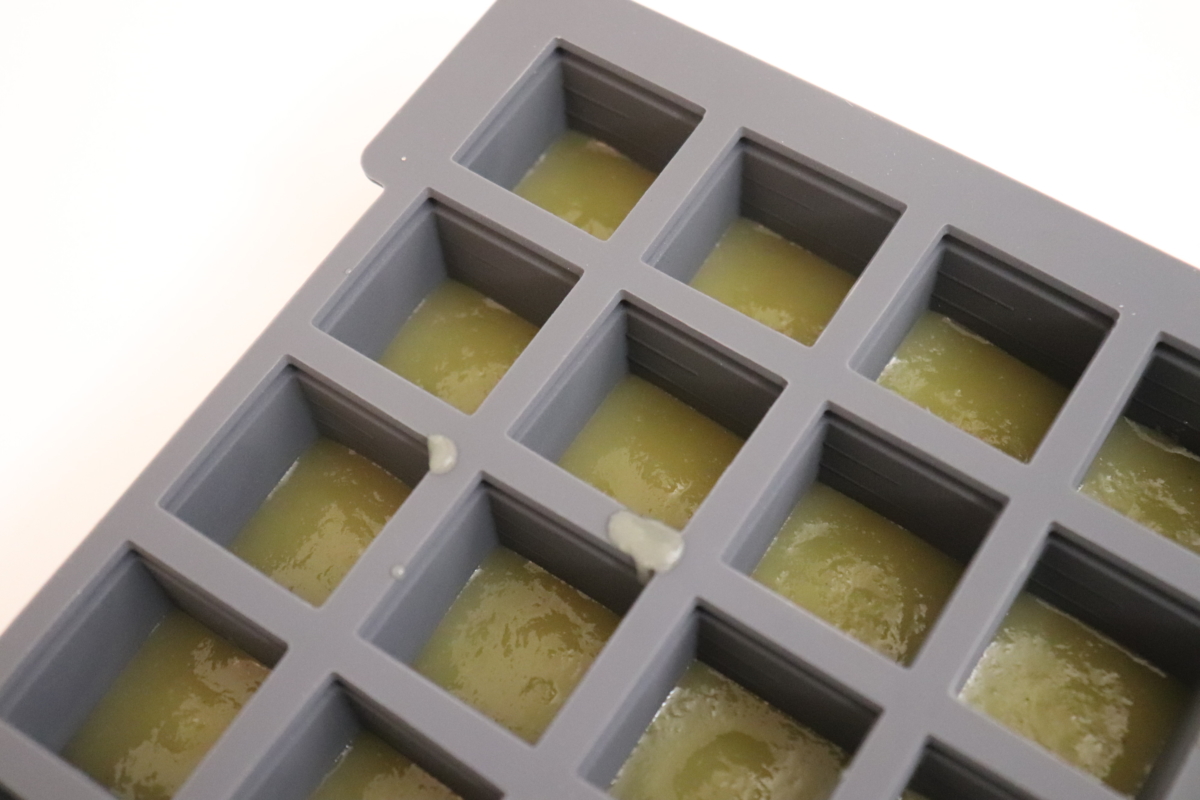 The light cream green apple green lemon
Rehydrate the gelatin in cold water.
In a small saucepan, whisk the eggs with sugar, add the apple compote, milk, green lemon juice and zest. Cook over medium heat until boiling.
Out of the heat, add the gelatin, the butter cut into small pieces and the Manzana. Let cool to 32 ° C.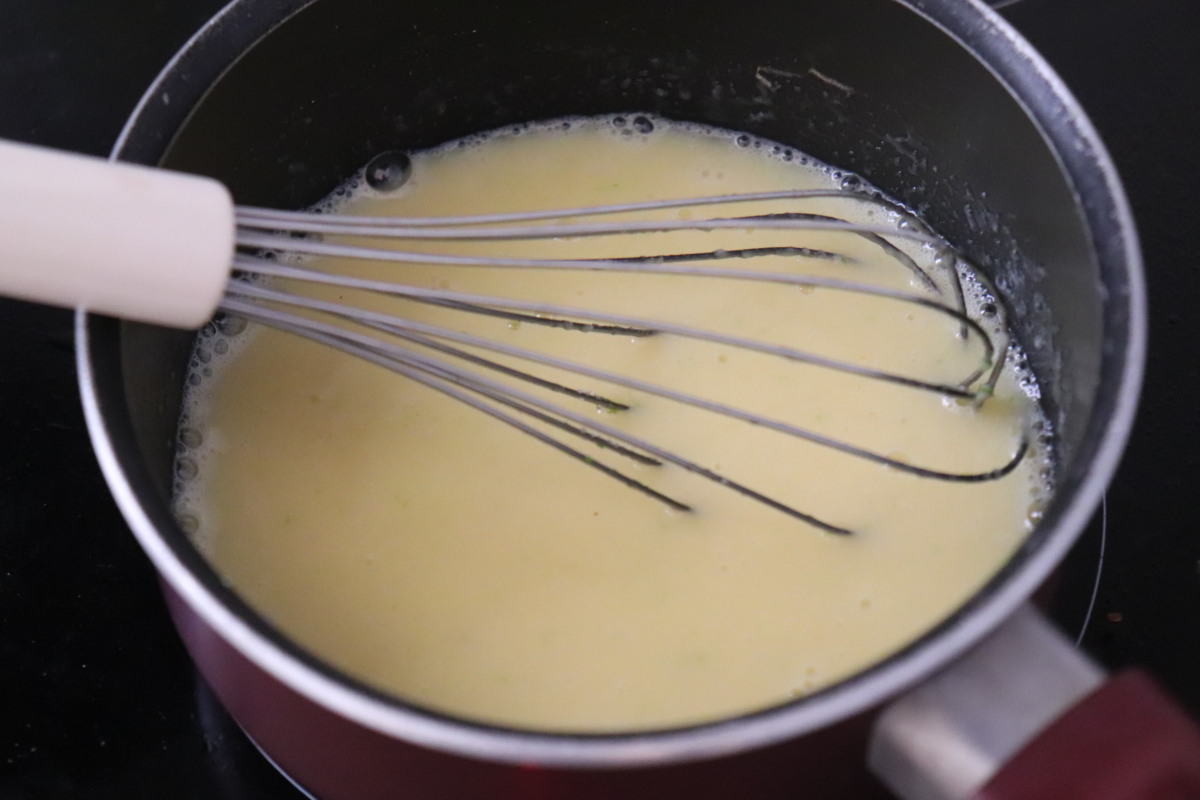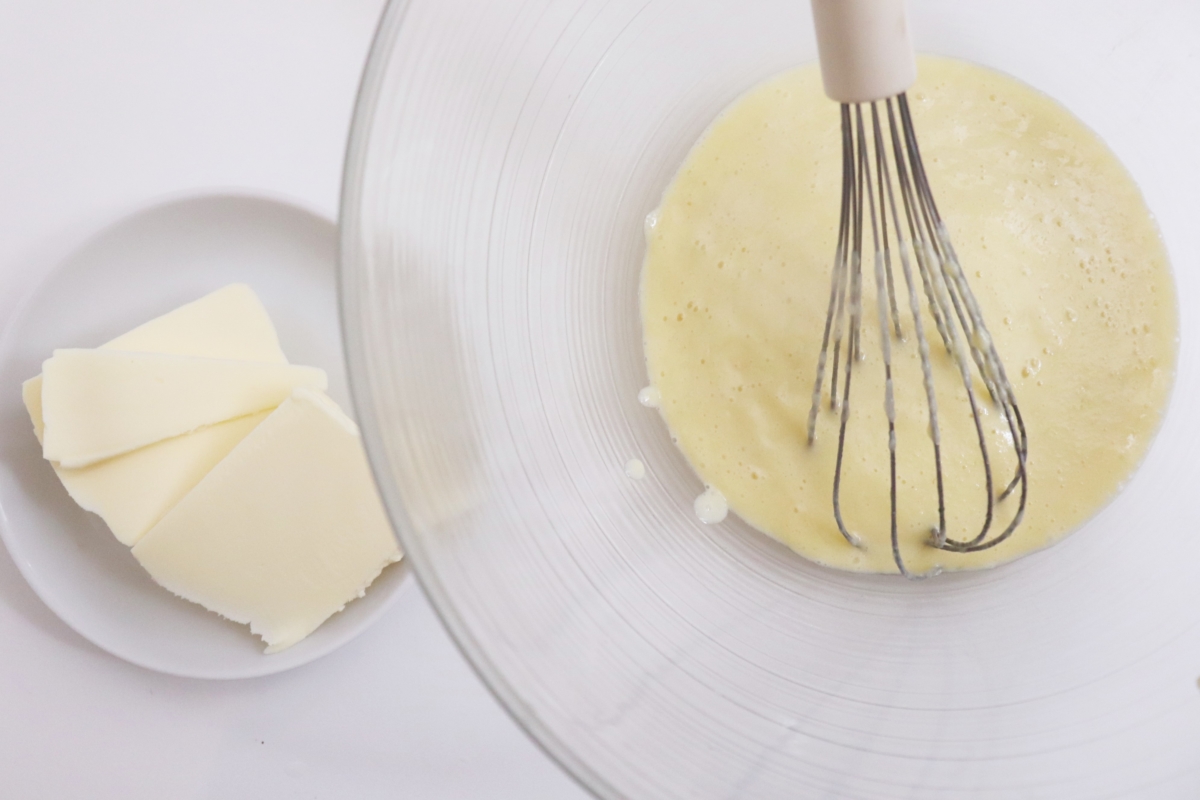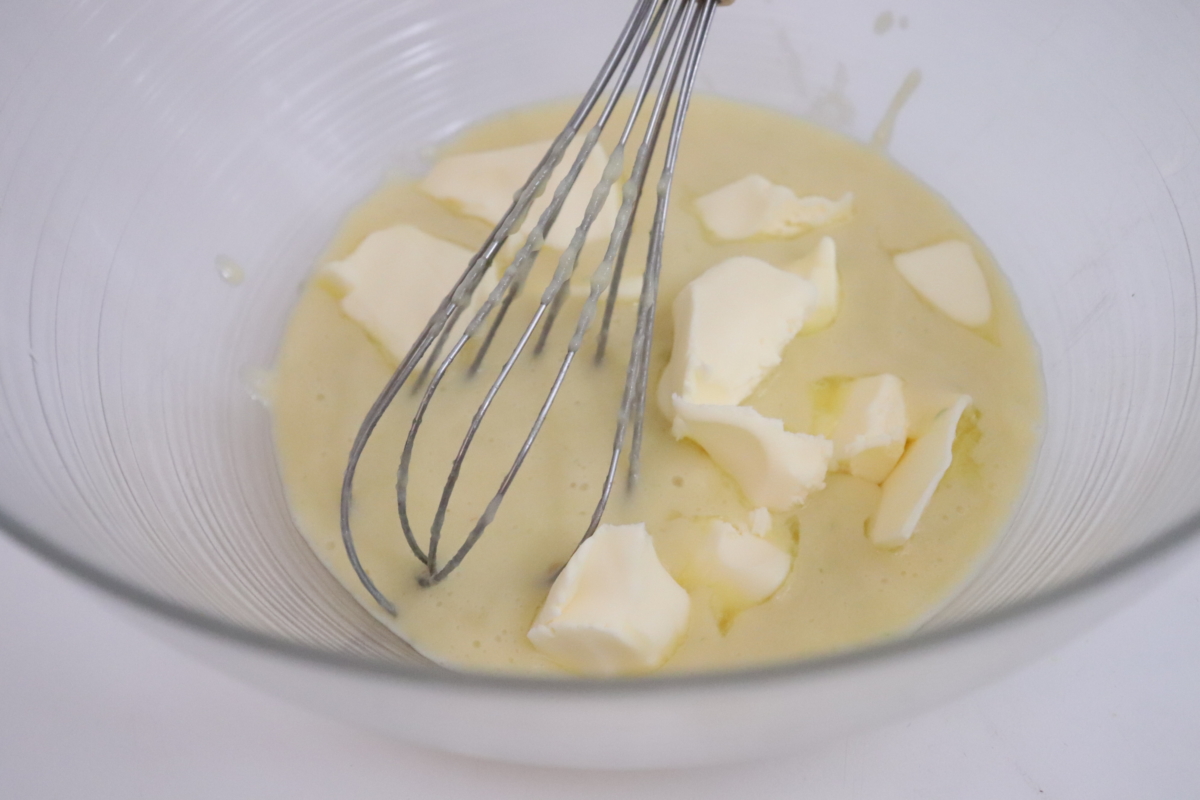 Put the liquid cream in a soft yard and add it to the previous mixture. Pour the light green apple cream into the Pixmoule (over the frozen apple jelly) until the second demarcation of the mould. Close with the lid and place in the freezer for at least 5 hours.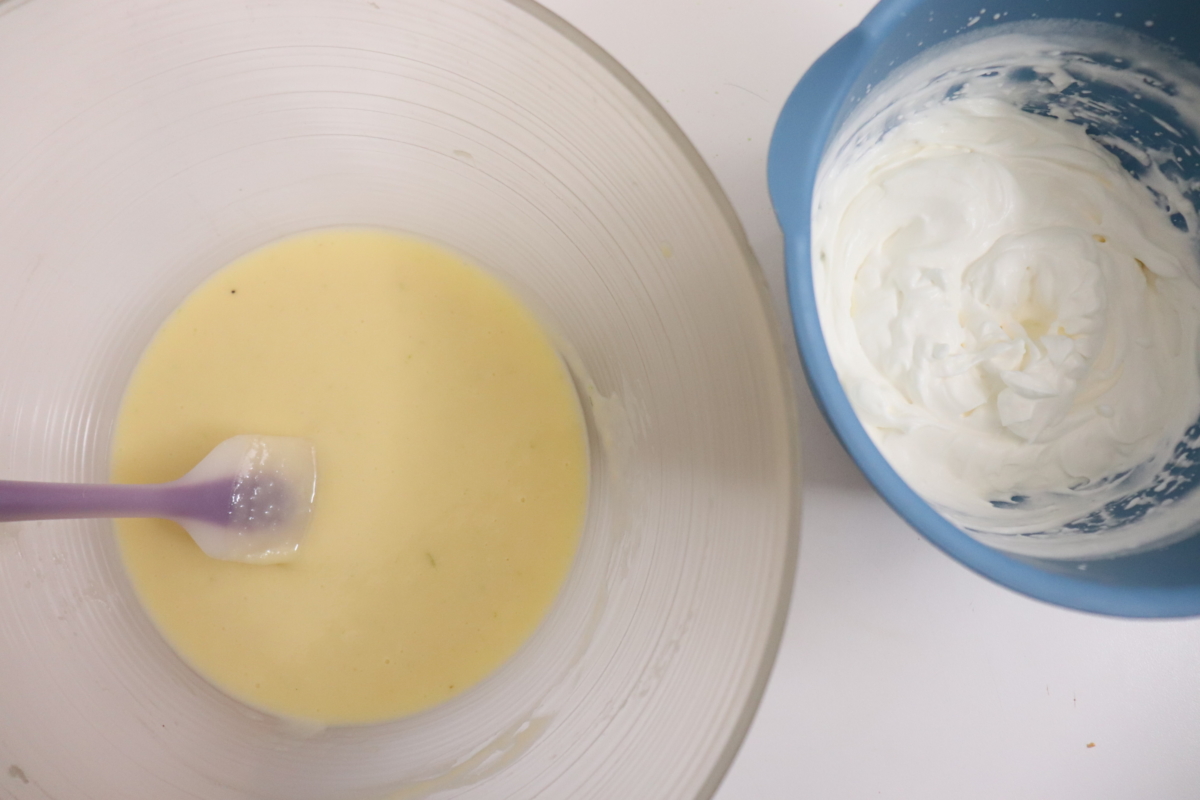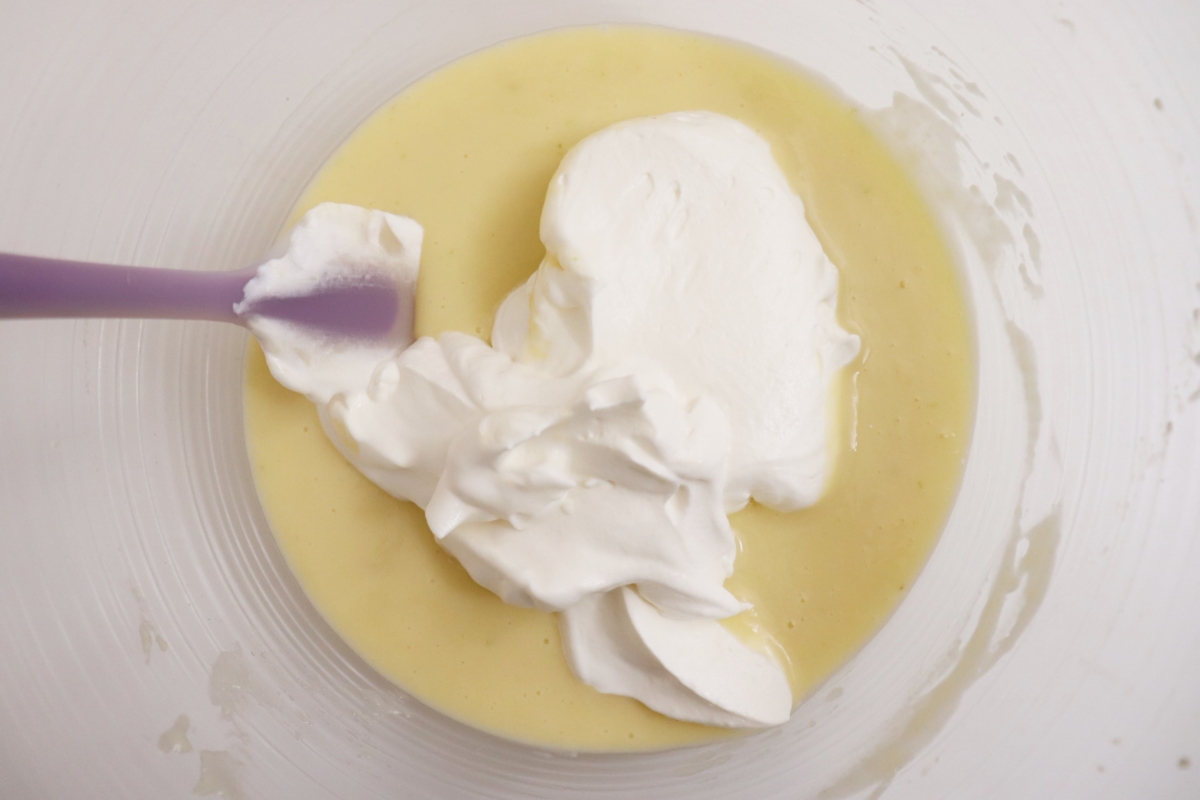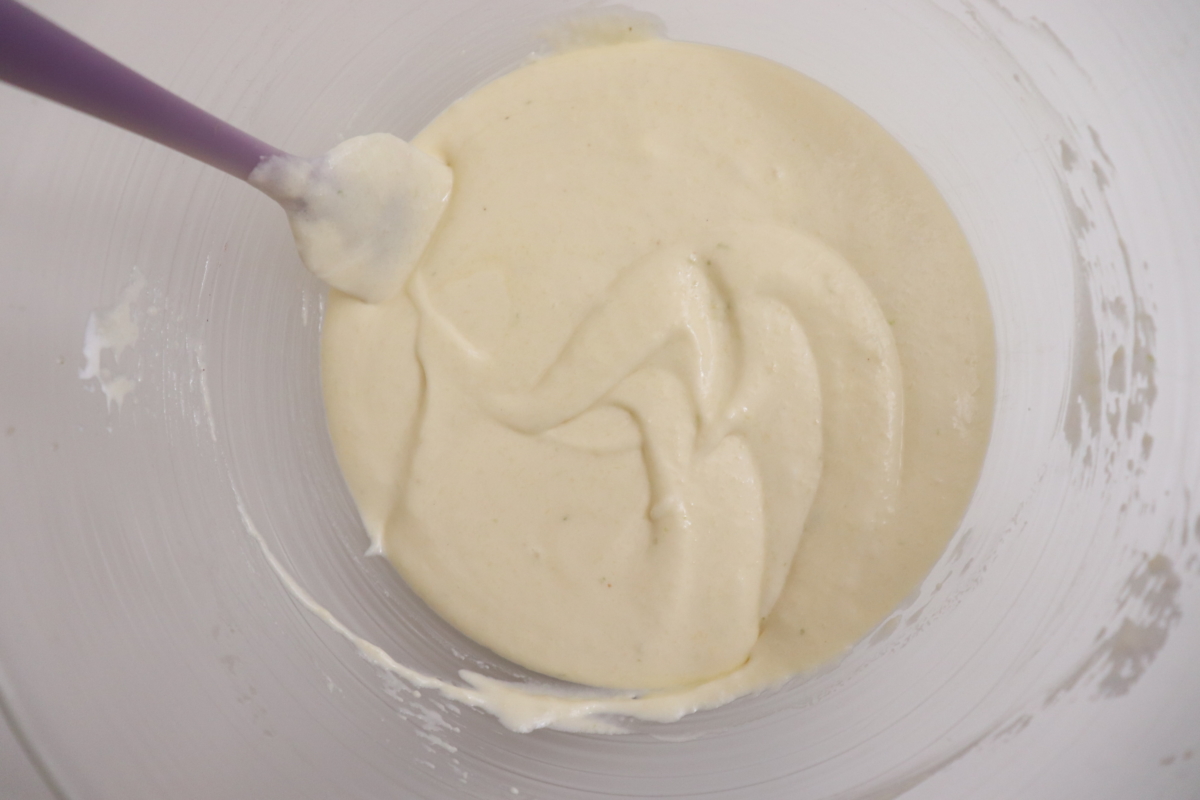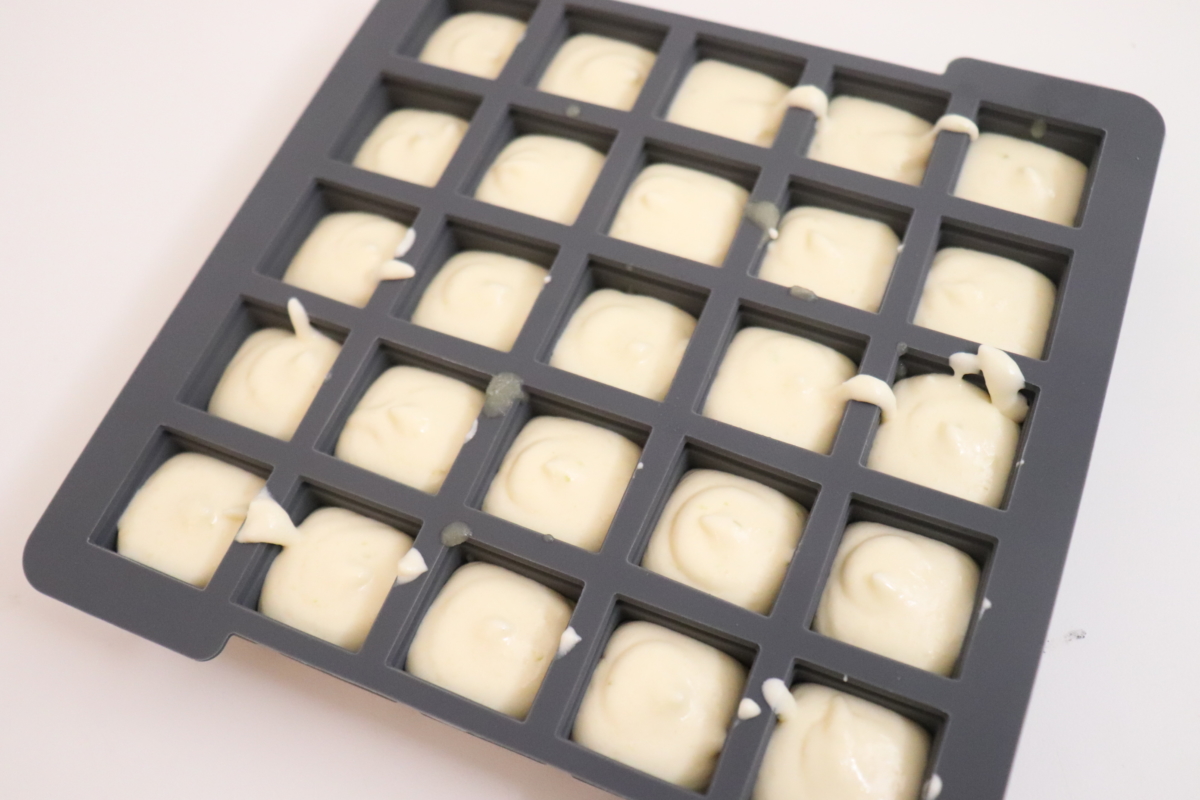 Apple tails in dark chocolate
Melt the dark chocolate and let cool to about 33-35 ° C. Once the chocolate has cooled, garnish a cornet and set apple tails on a guitar sheet (or a rhodoid sheet).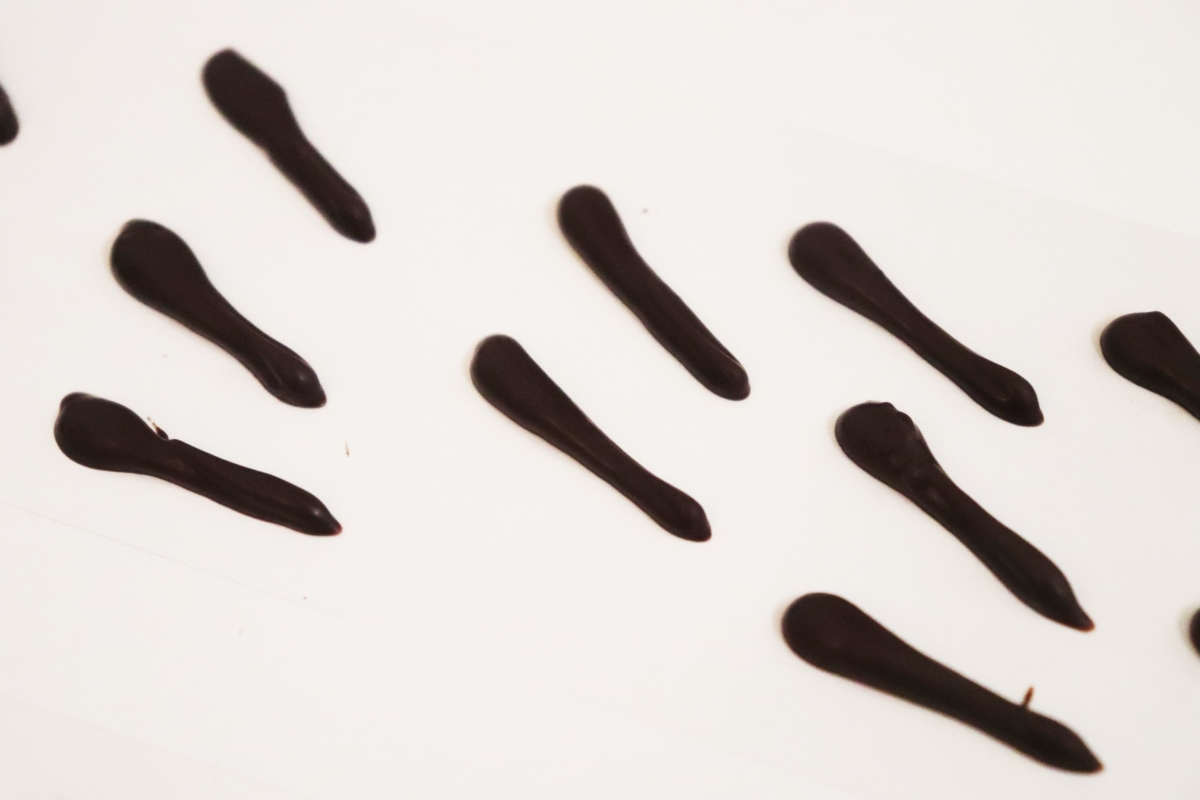 The crispy sandblasted biscuit
Work the ointment butter (soft) with the icing sugar, add the almond powder, salt and then 15g of egg. Then add the flour without working the dough too much. Film and place in the fridge overnight.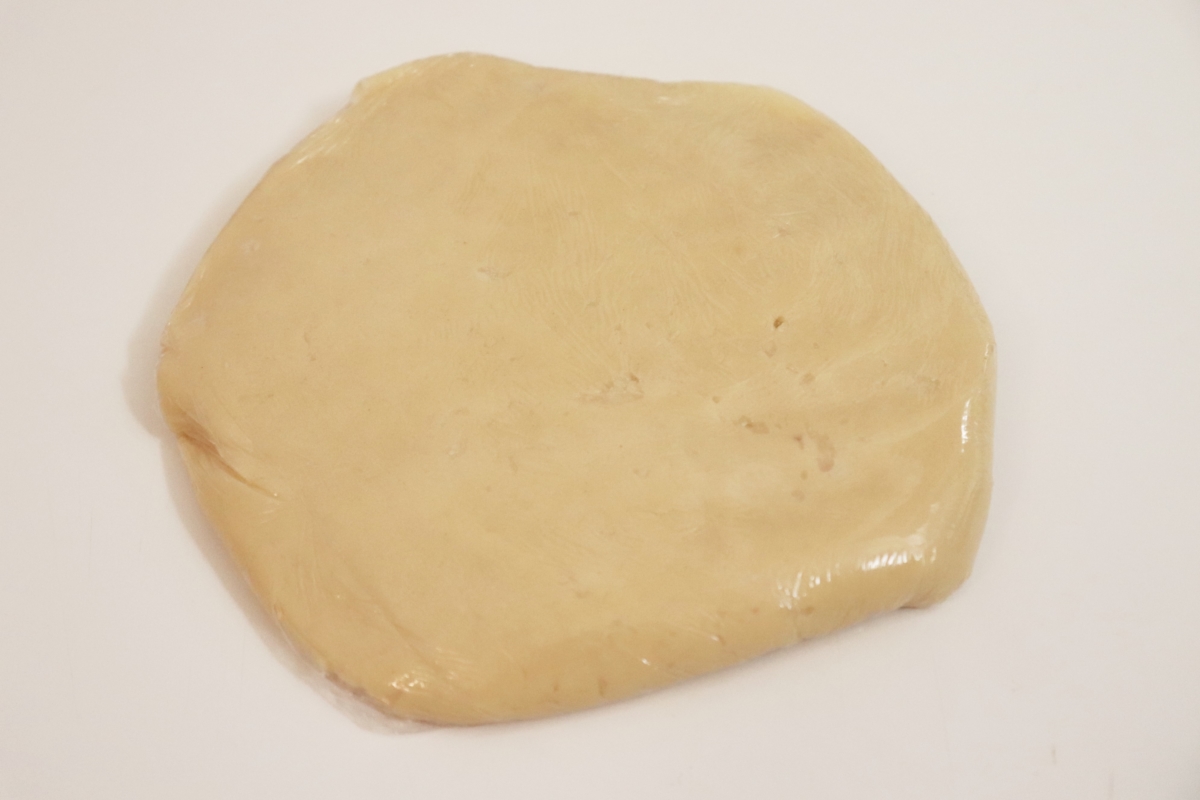 The next day, when the dough has hardened well, spread it over a thickness of 0.4 mm on a sheet of lightly floured baking paper. Place in the fridge for about half an hour before cutting 4 cm squares.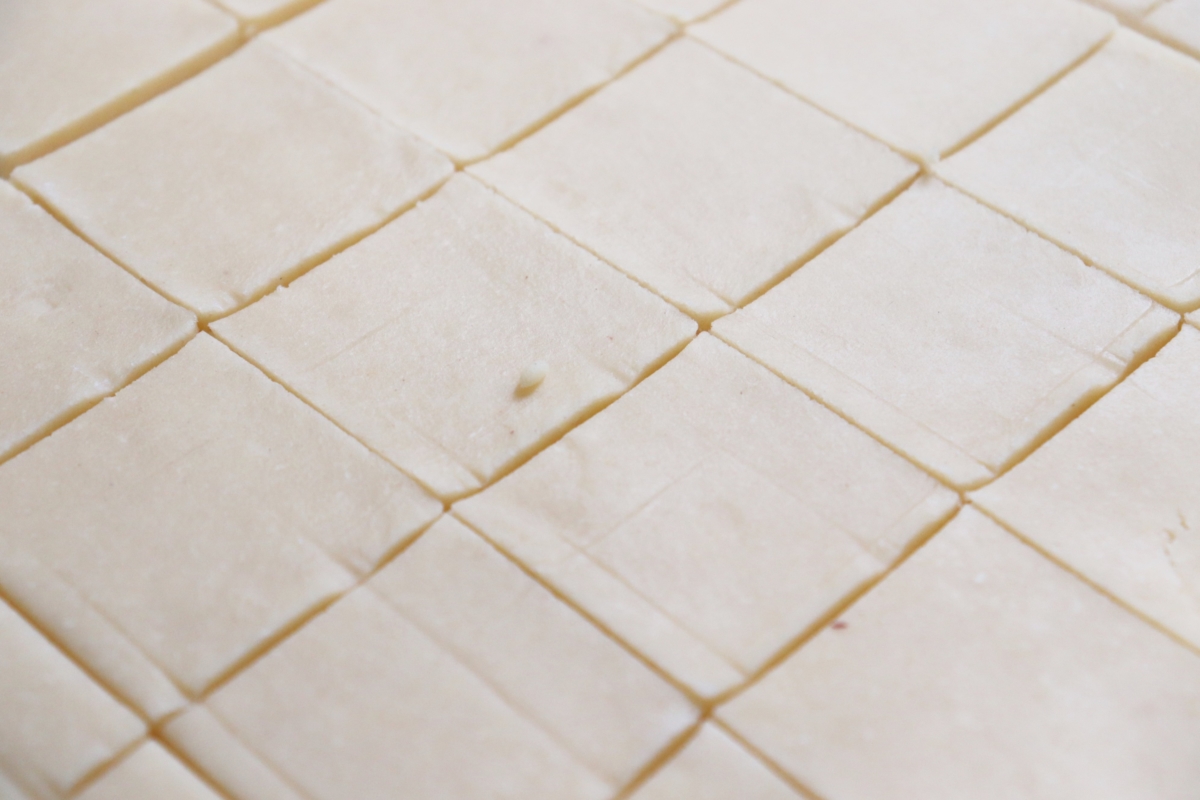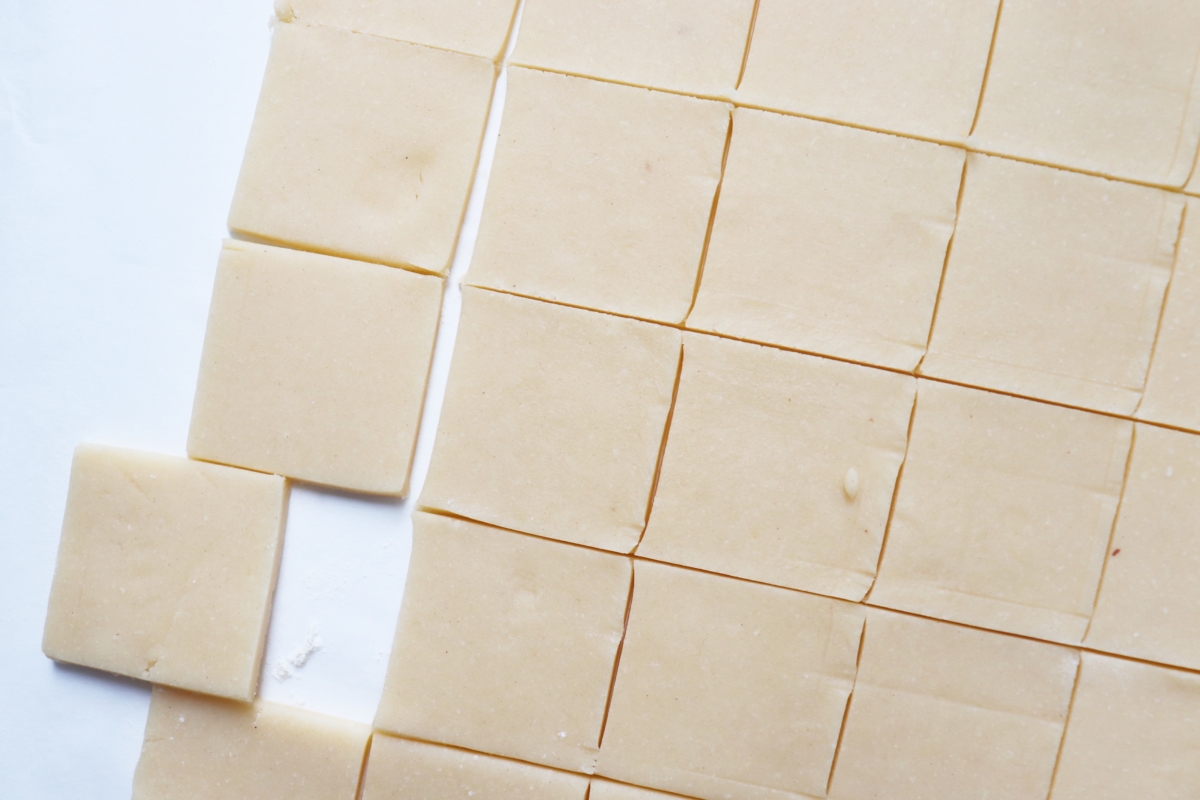 Place them on a Silpain (placing the flour side on top) and cook the crispy sandblasters for 25 minutes at 160 ° C.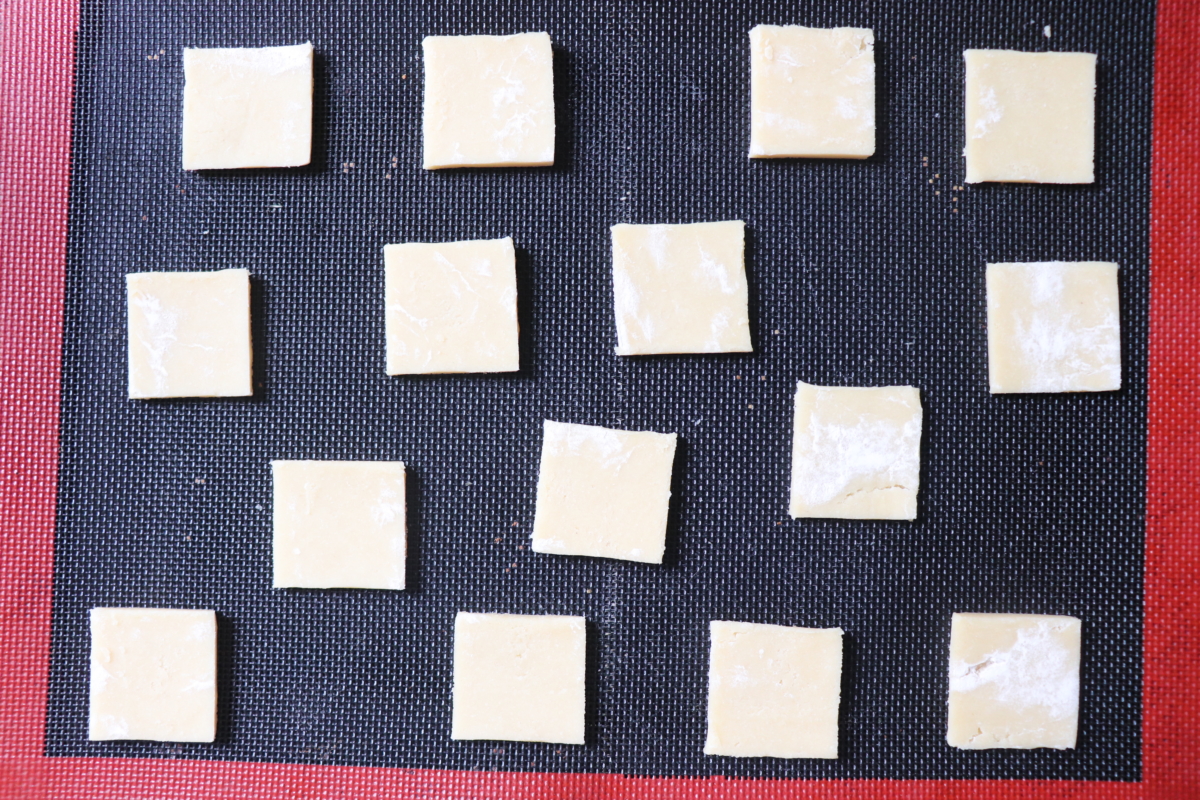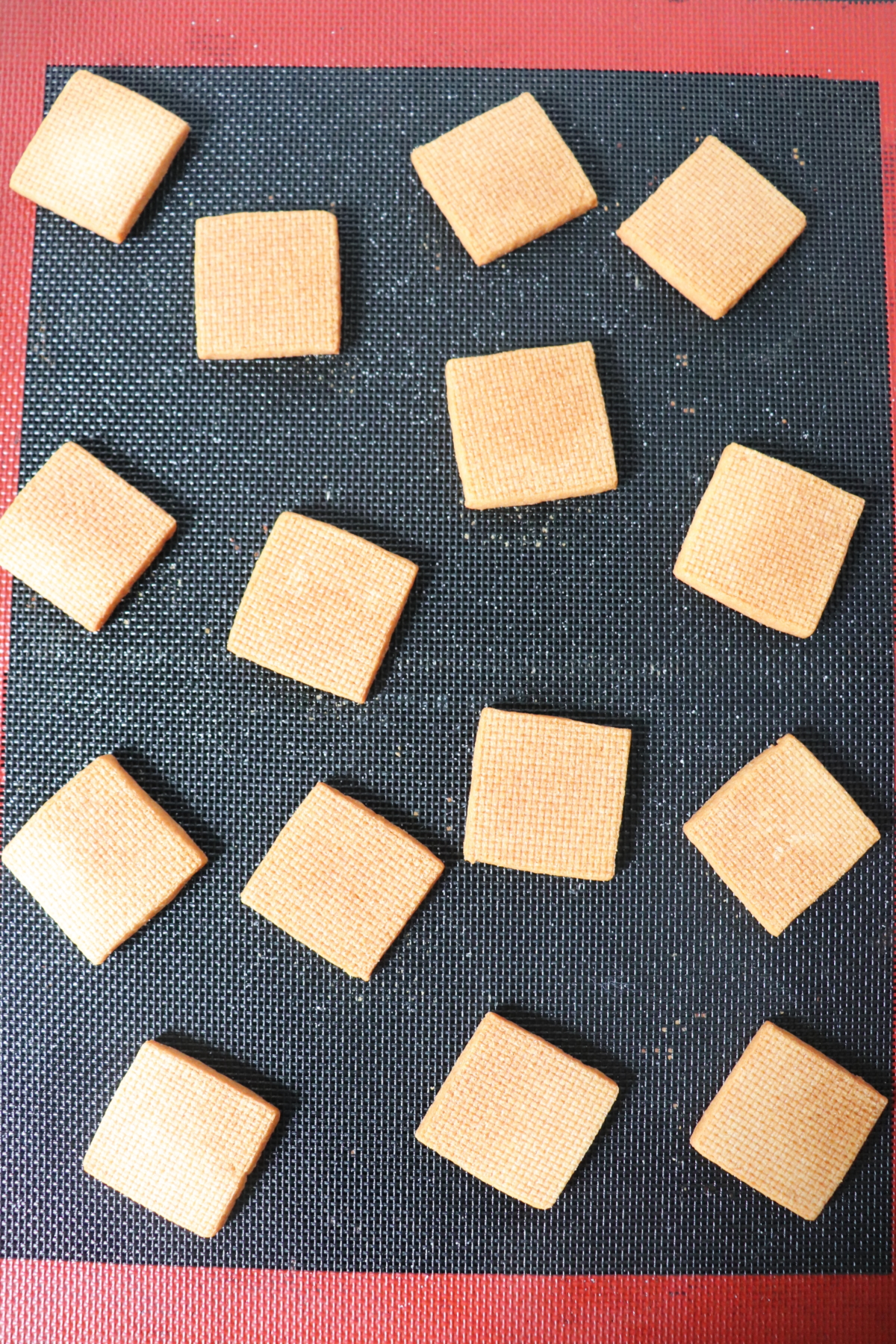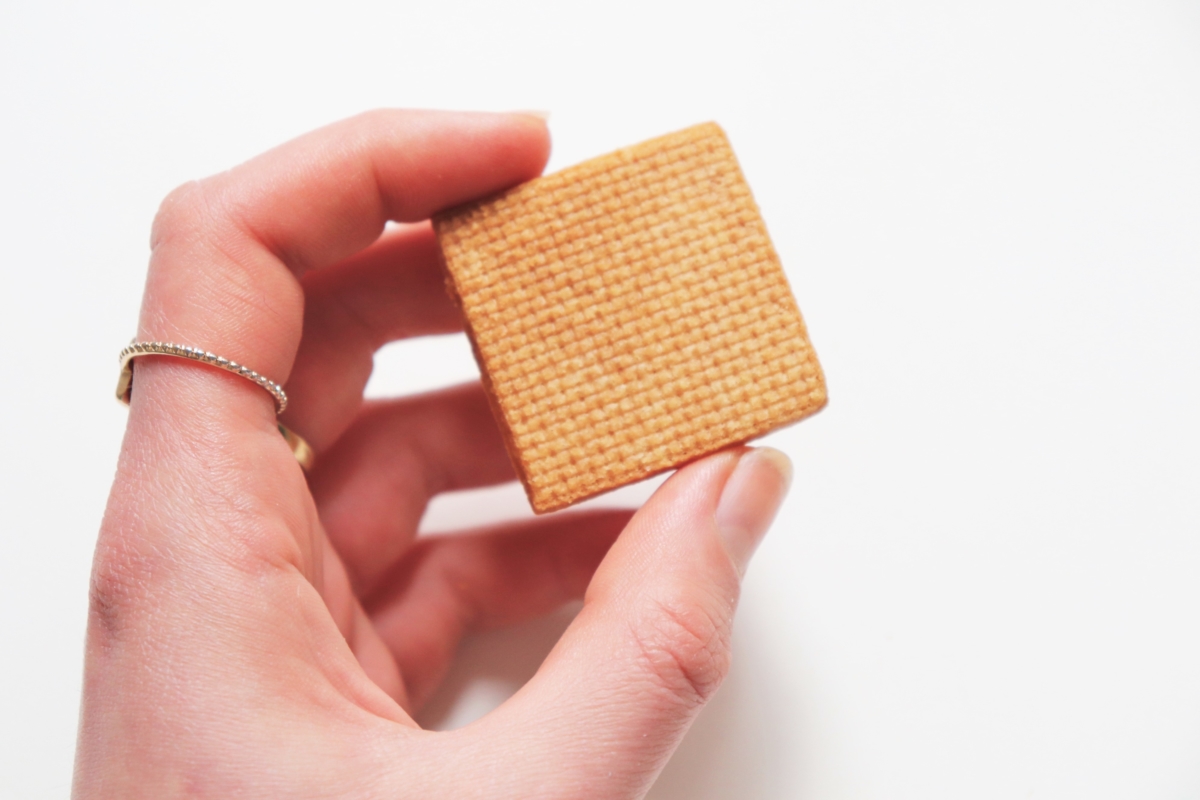 Finishes and dressings of cute green apples in trompe l'oeil
Remove the cubes of apple cream/jelly and place them in a large pastry box (this to protect the worktop when applying the velvet effect spray. It can also be done in the dishwasher). Place yourself about 20 centimetres from the cubes and apply the green velvet.
Then move the small cubes over the sandblasters. Allow to thaw for about 15 minutes at room temperature before putting the chocolate apple tails in the centre.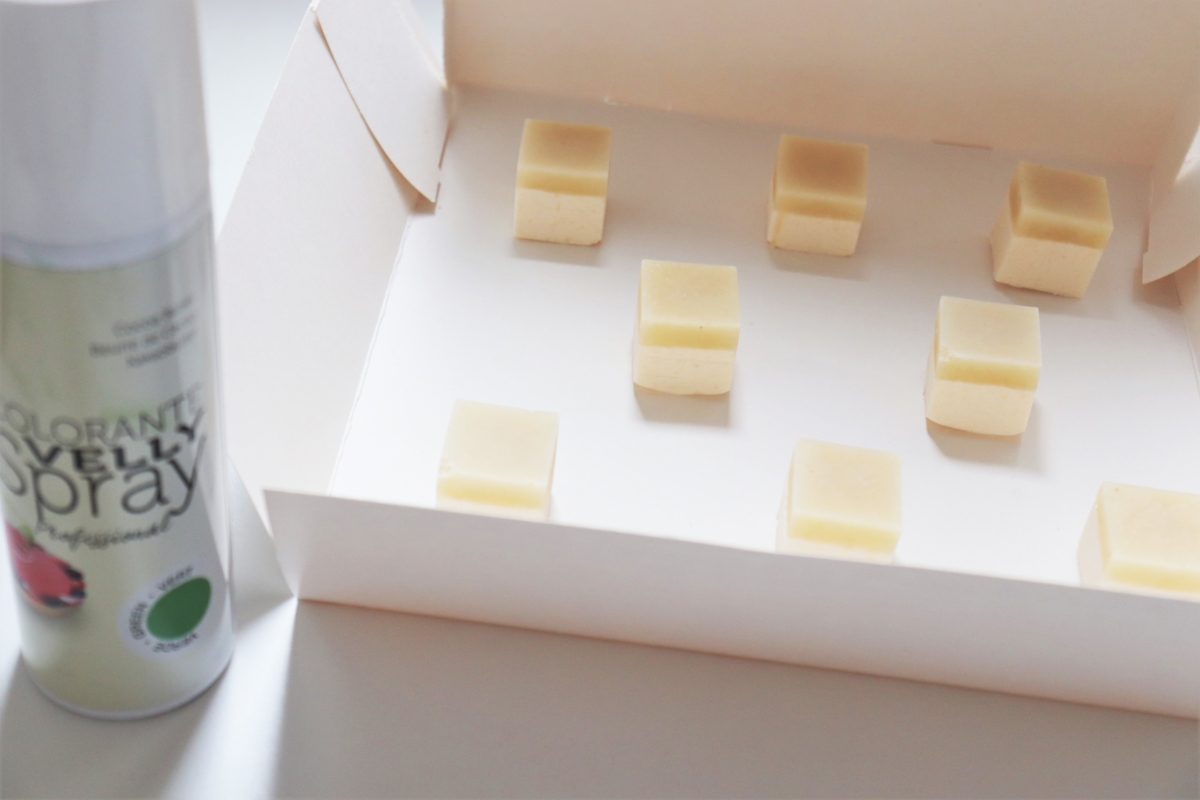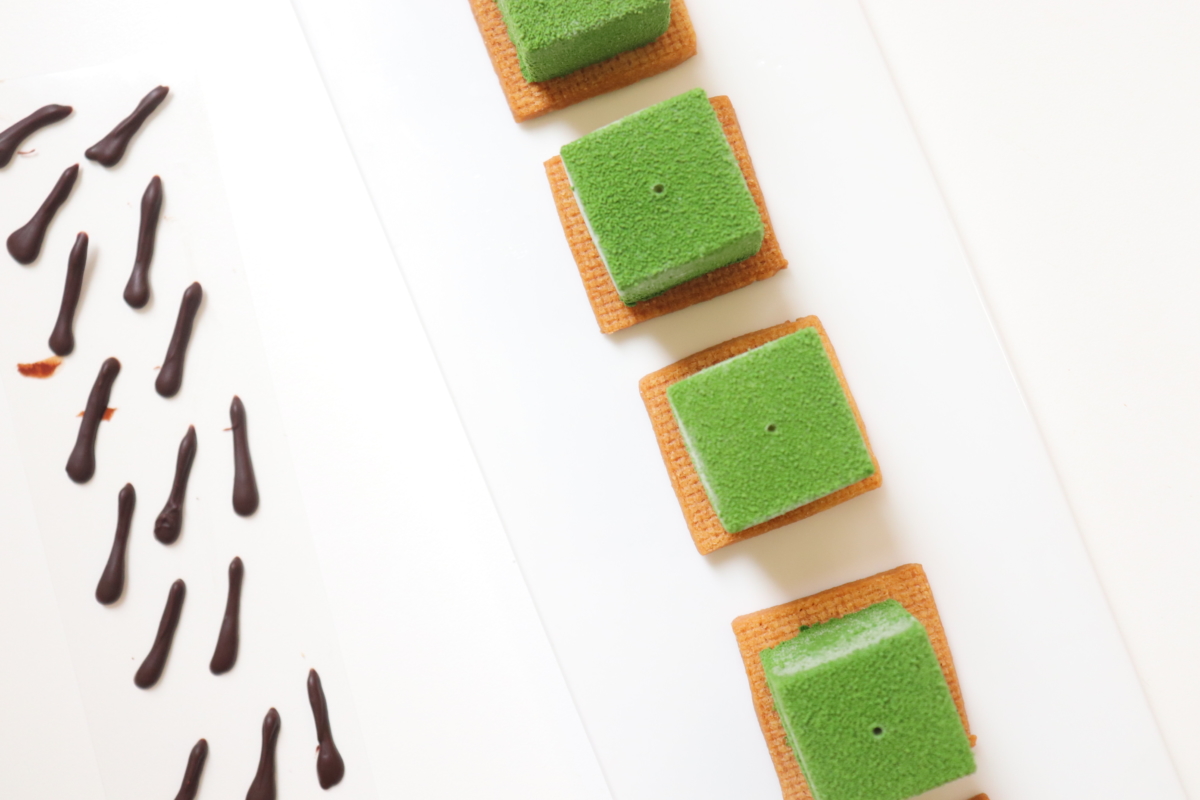 Then allow the cute green apples to thaw completely in the fridge at least 2 hours before tasting.
Good realisation!