Rock praline coffee
For 25 praline rock coffee
The praline grains in coffee
150g of almonds

150g hazelnuts

75g Arabica coffee beans

240g sugar powder + 60g water

A beautiful pinch of salt
The chocolate fodder praline coffee
200g milk chocolate
120g dark chocolate 65%
5 tablespoons rases of soluble coffee
460g praline coffee
A small pinch of salt if necessary
Milk chocolate coating
500g milk chocolate
60g grape seed oil
Process of rocks praline coffee
The praline grains
What is called praline "grains" (or praline "old"), it is a praline that is stopped mixing before it is too liquid, this in order to preserve grains/shards and thus obtain a praline with more texture.
Start by roasting almonds and hazelnuts in the oven for 30 minutes at 160 ° C.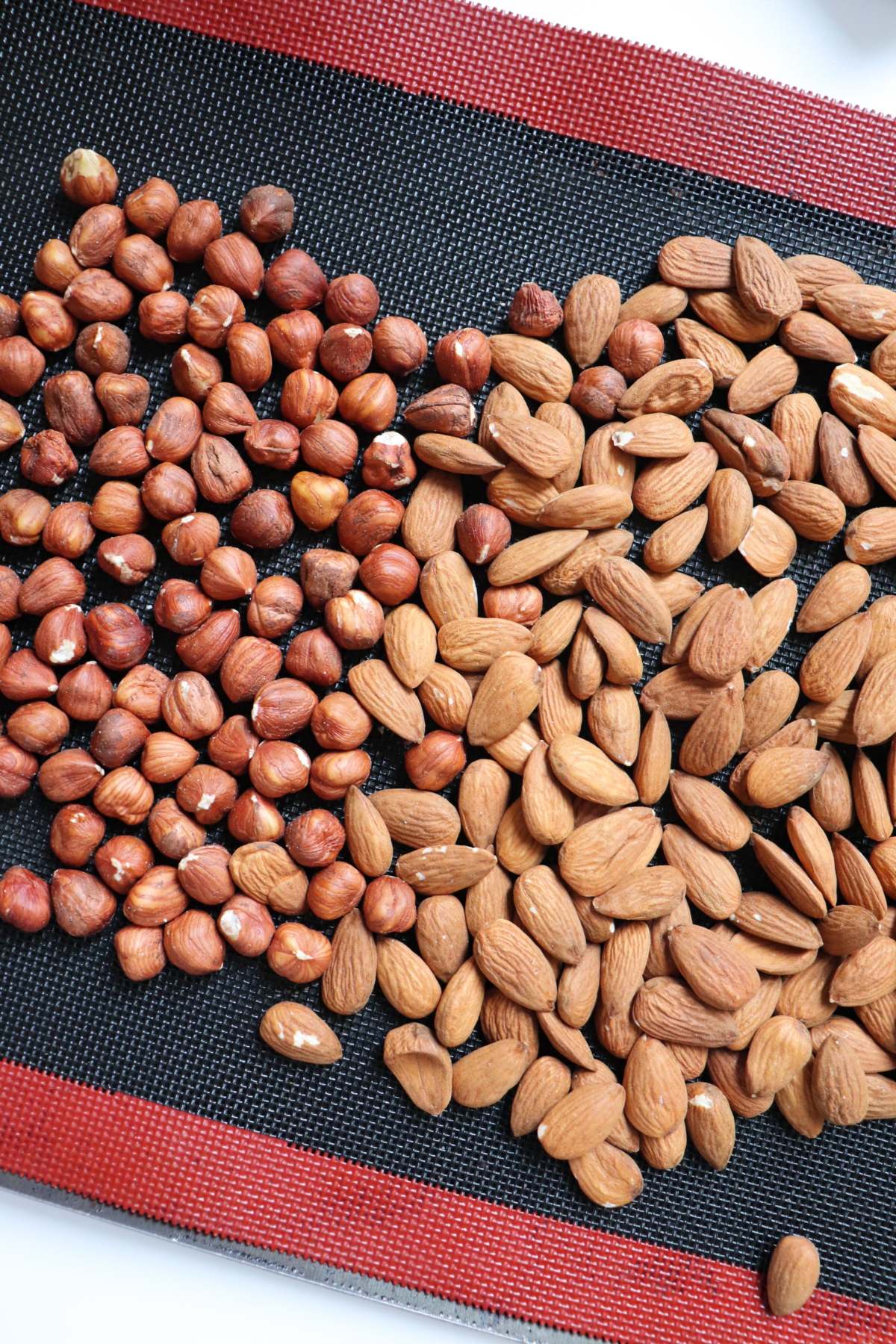 Then let cool before removing the hazelnut skin.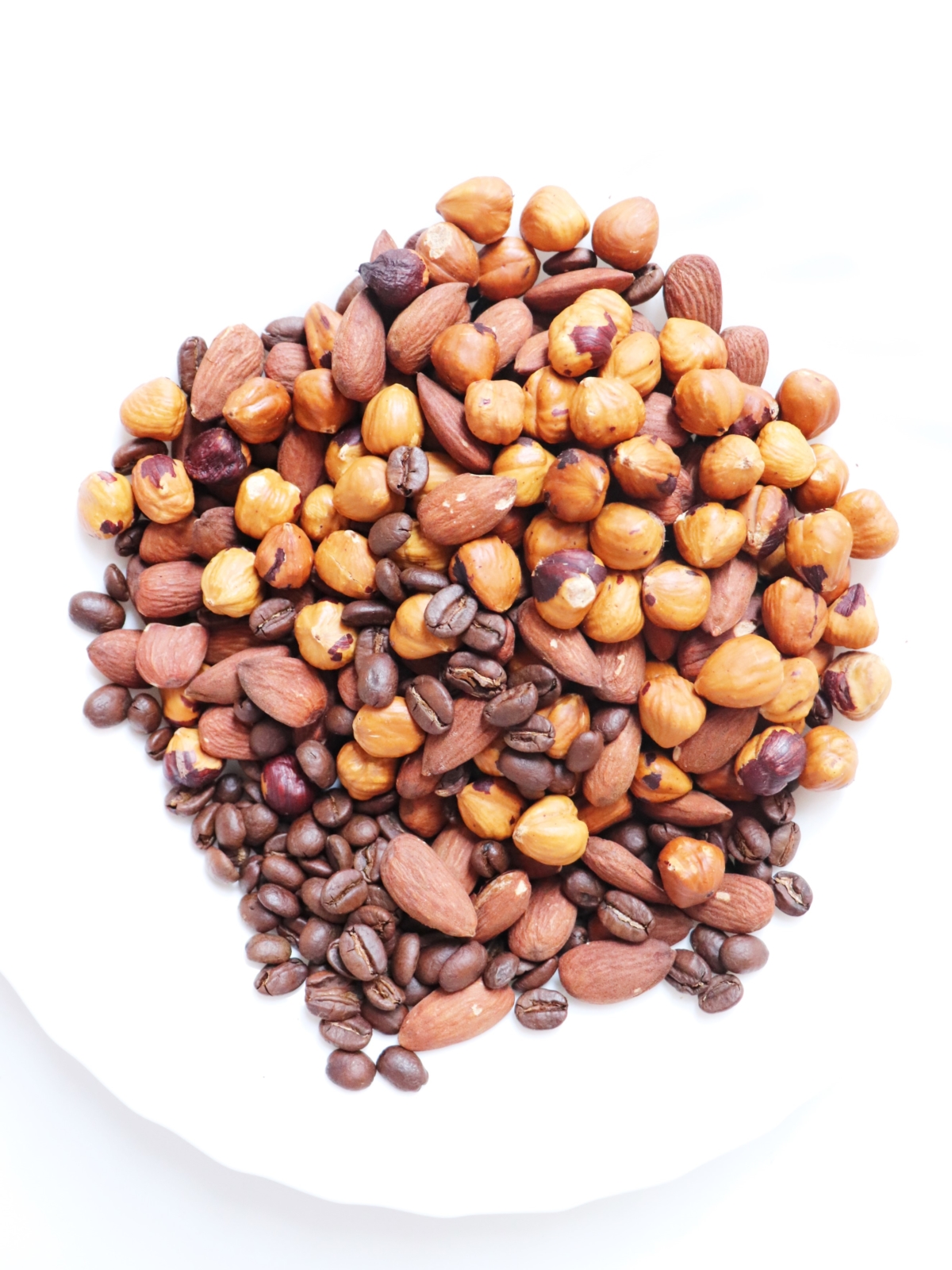 Make the caramel: put the sugar in a small saucepan with the water and cook until a well-amber colour is obtained. At this moment, pour the hazelnuts, almonds and coffee beans and stir well to wrap them in caramel.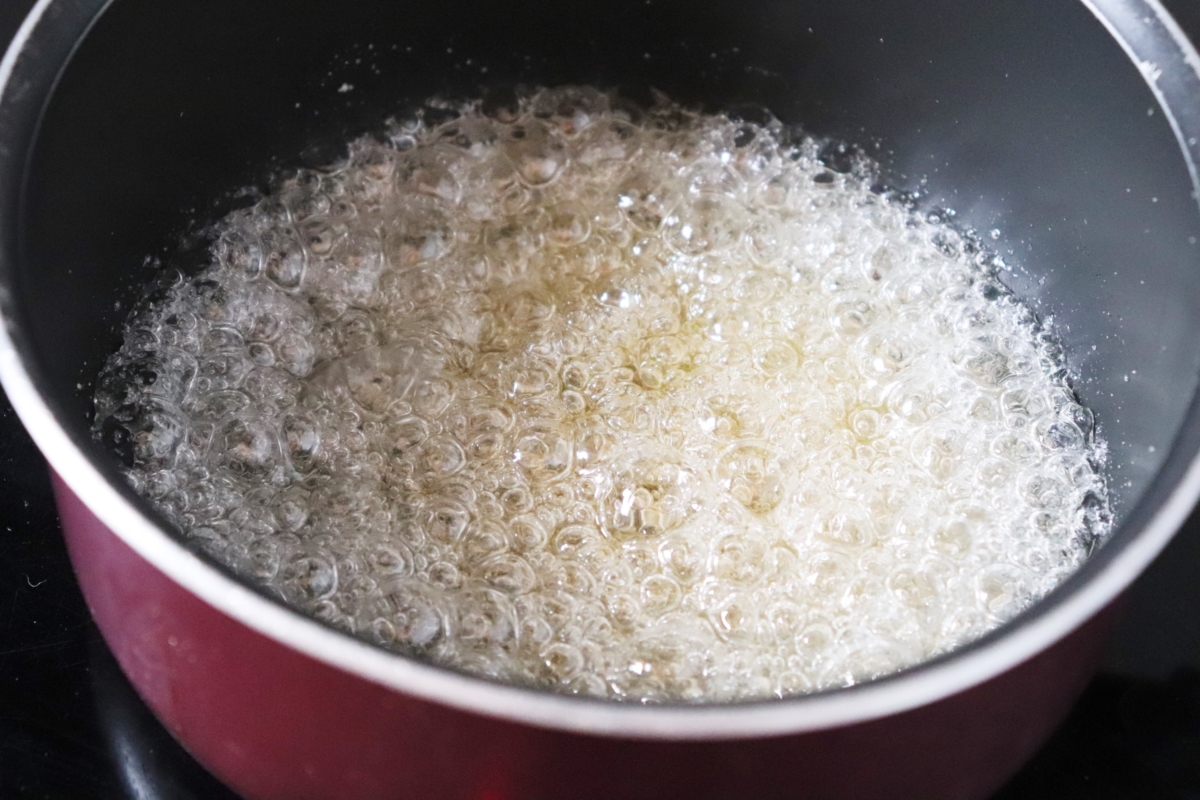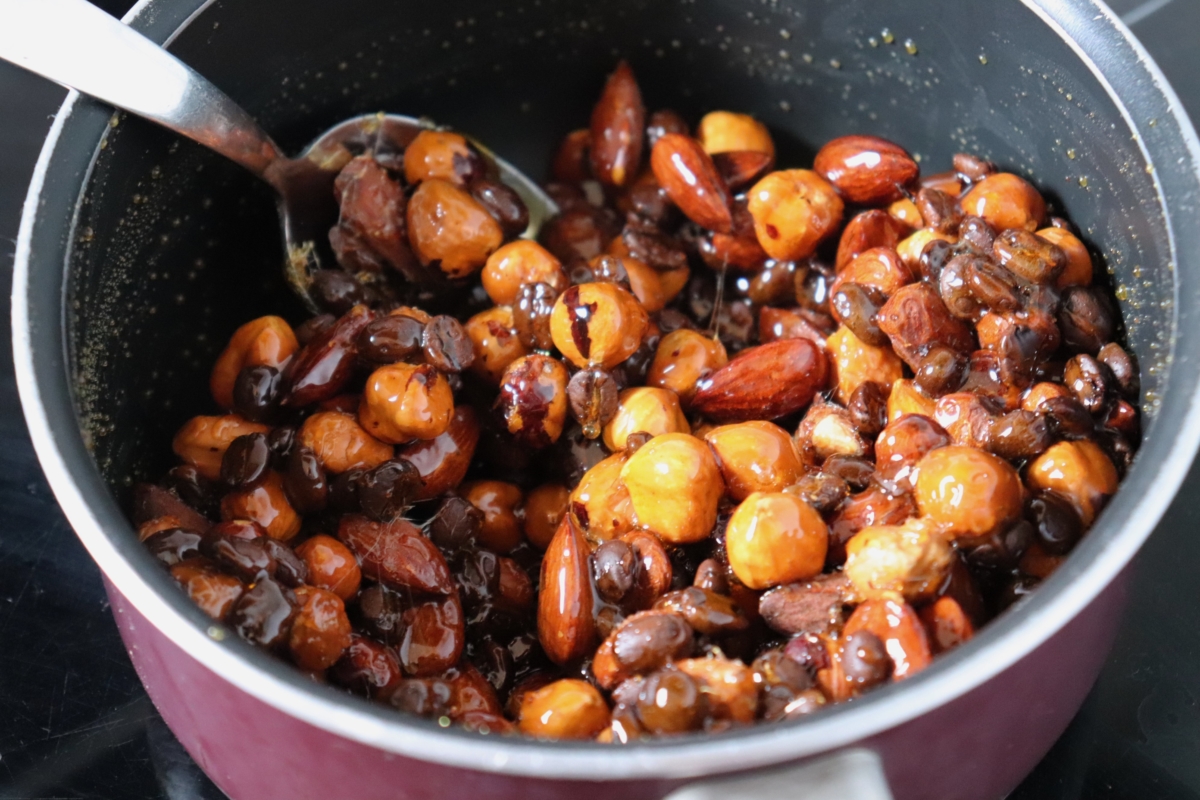 Pour over a sheet of baking paper and let cool completely.
When the dried fruits and caramelized coffee beans are completely cooled, shatter them with a pastry roll or knife. This will facilitate the work of the mixer afterwards.
Put it all in the chopper with a nice pinch of salt and start mixing. At first a powder is obtained, and gradually the oil of the fruits will come out and form a dough. Stop mixing when the praline just starts to become a little liquid (while having grains, as explained above).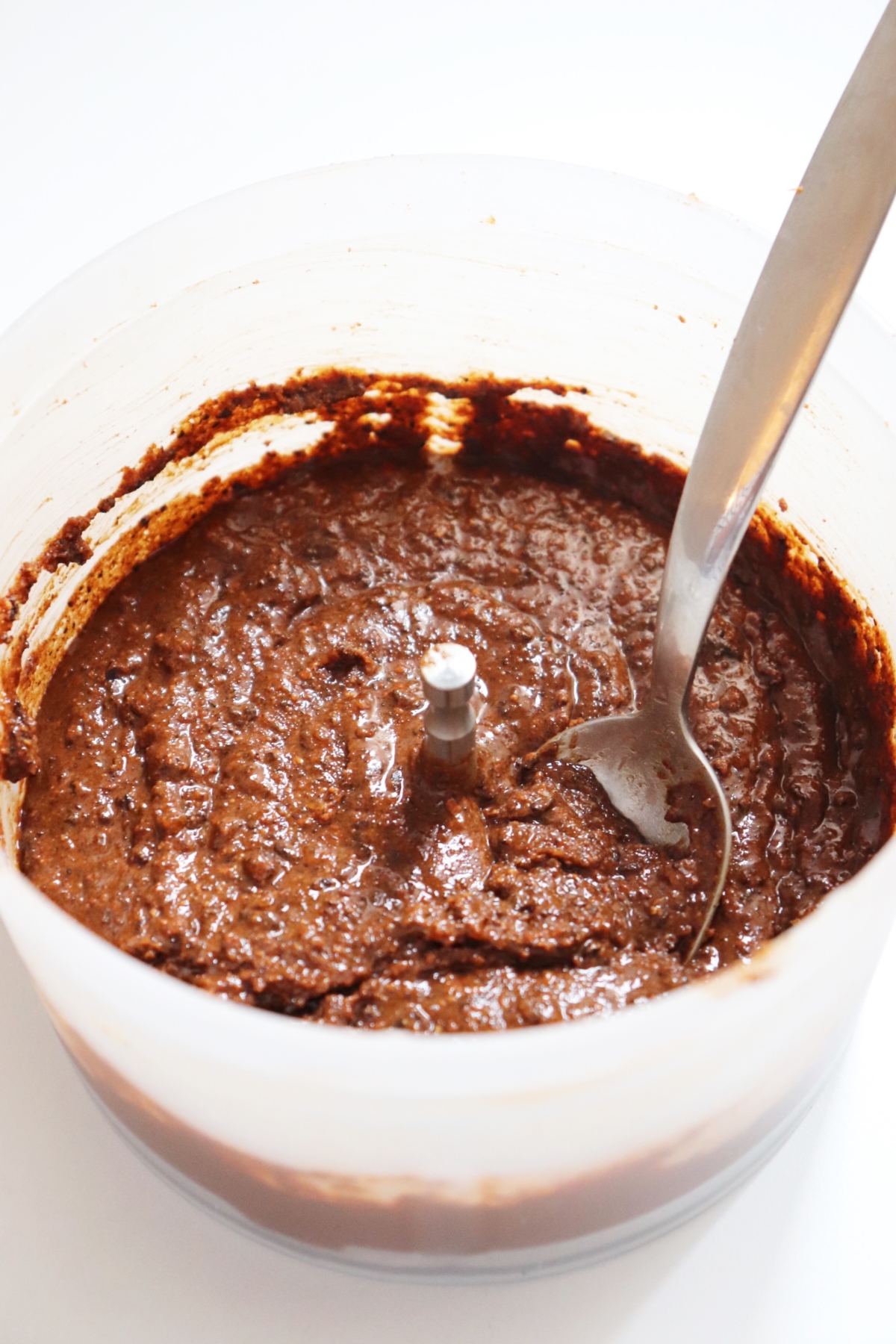 The chocolate fodder praline coffee
Melt the two chocolates, add the soluble coffee and then the praline coffee. Add a little pinch of salt if you find it necessary (personally I generously dirty my recipes based on praline). Mix the whole well. The preparation must be very hot so that it can be easily poured into the Pixcake mold.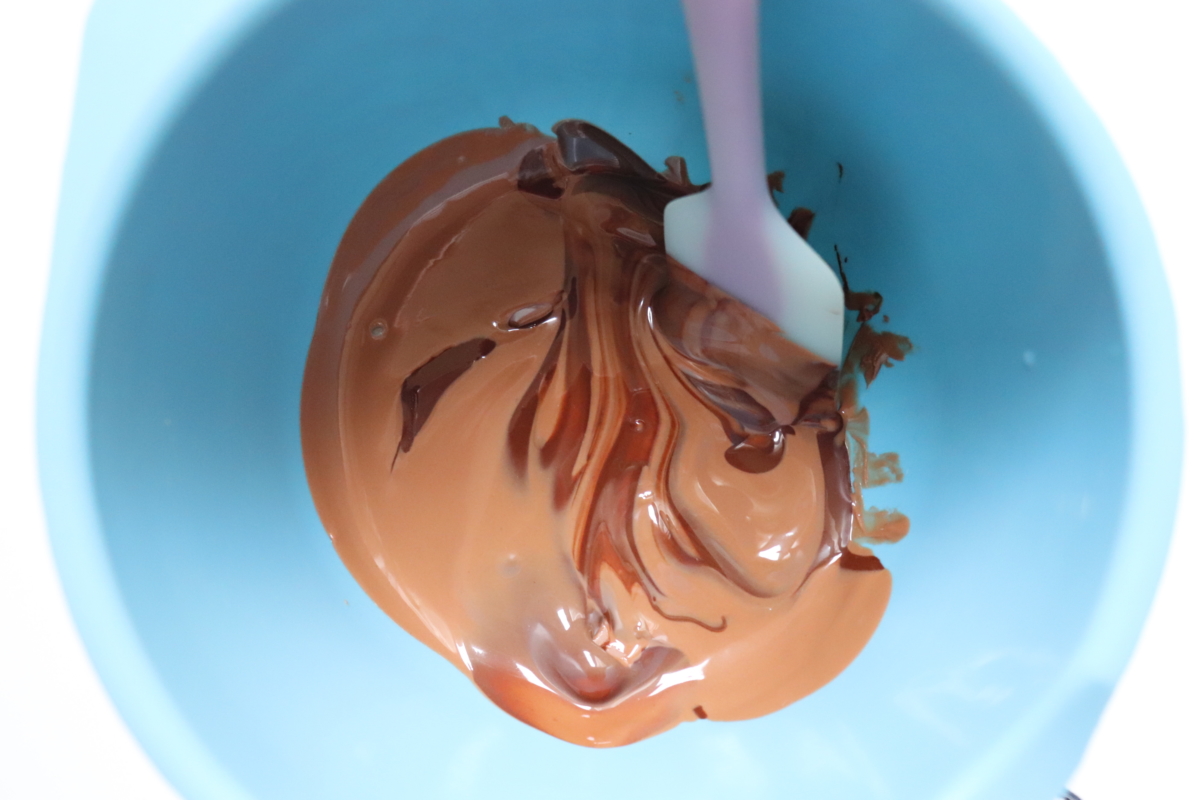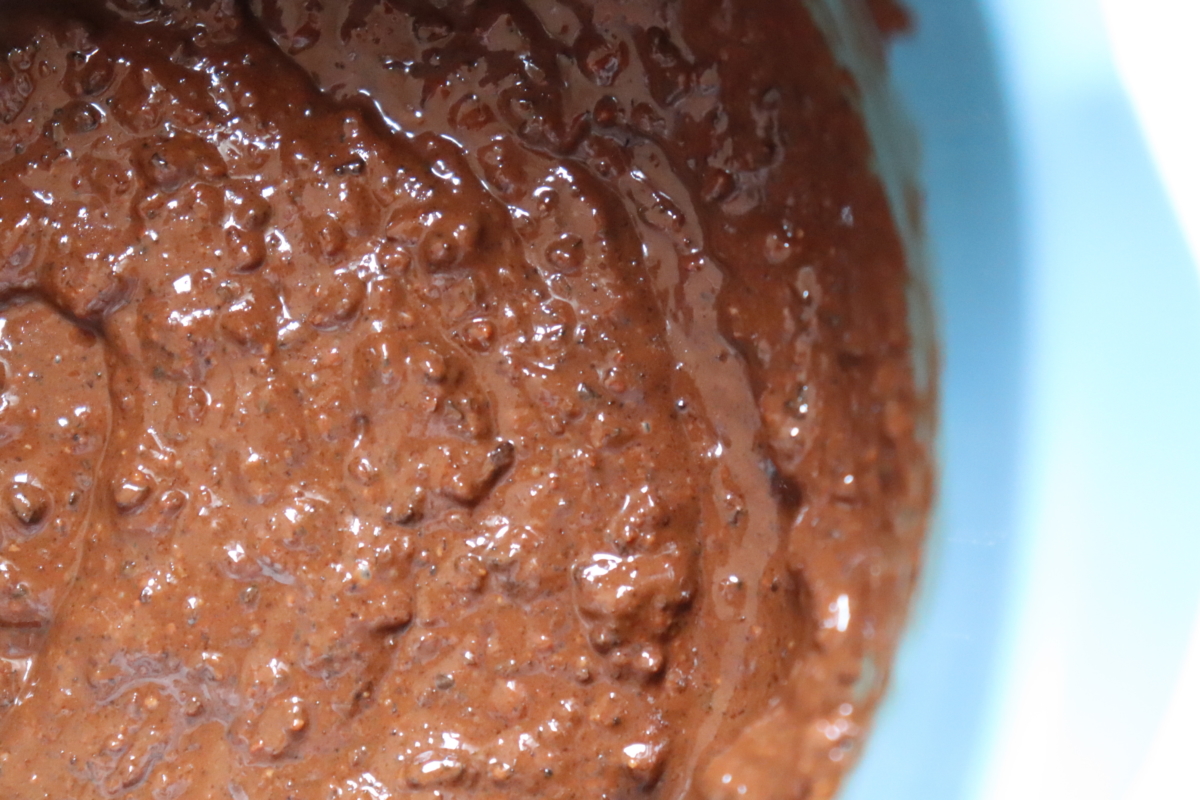 Flow into the Pixmoule until the second demarcation and place in the freezer for at least 3 hours.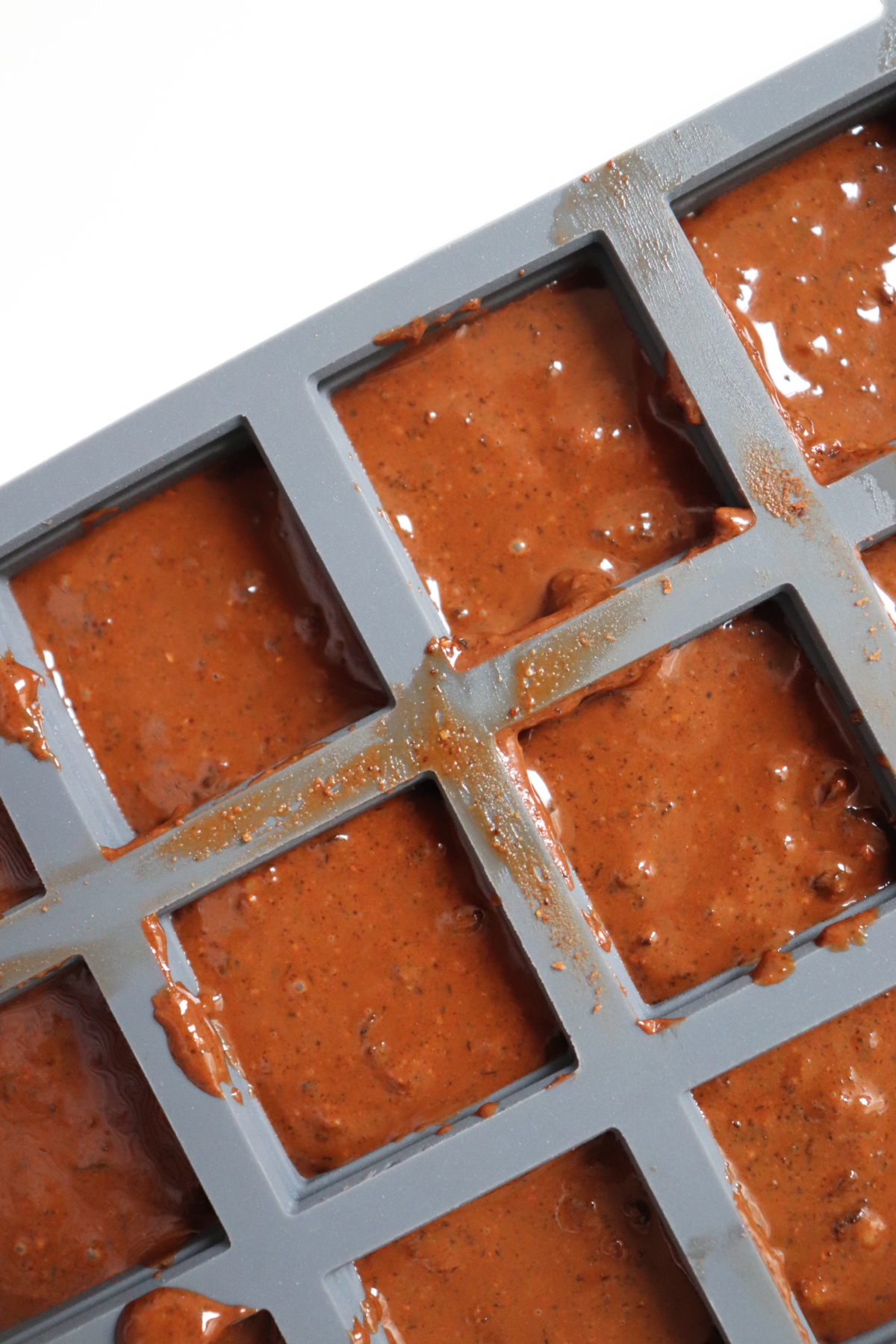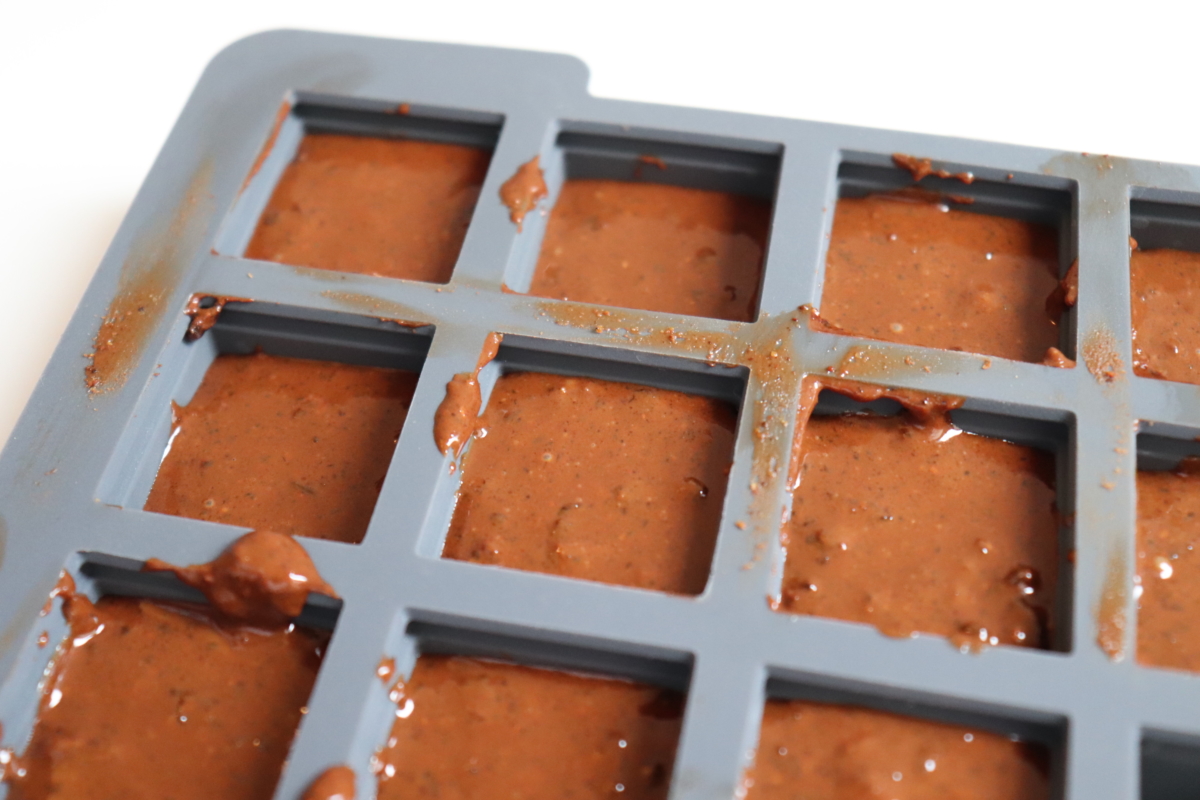 Milk chocolate coating
Melt the milk chocolate and add the grape seed oil.
Clear the rocks praline coffee, put them on a grid and lap them from the coating in 38°c giving a small spatula shot on top of each cube in order to remove the excess icing.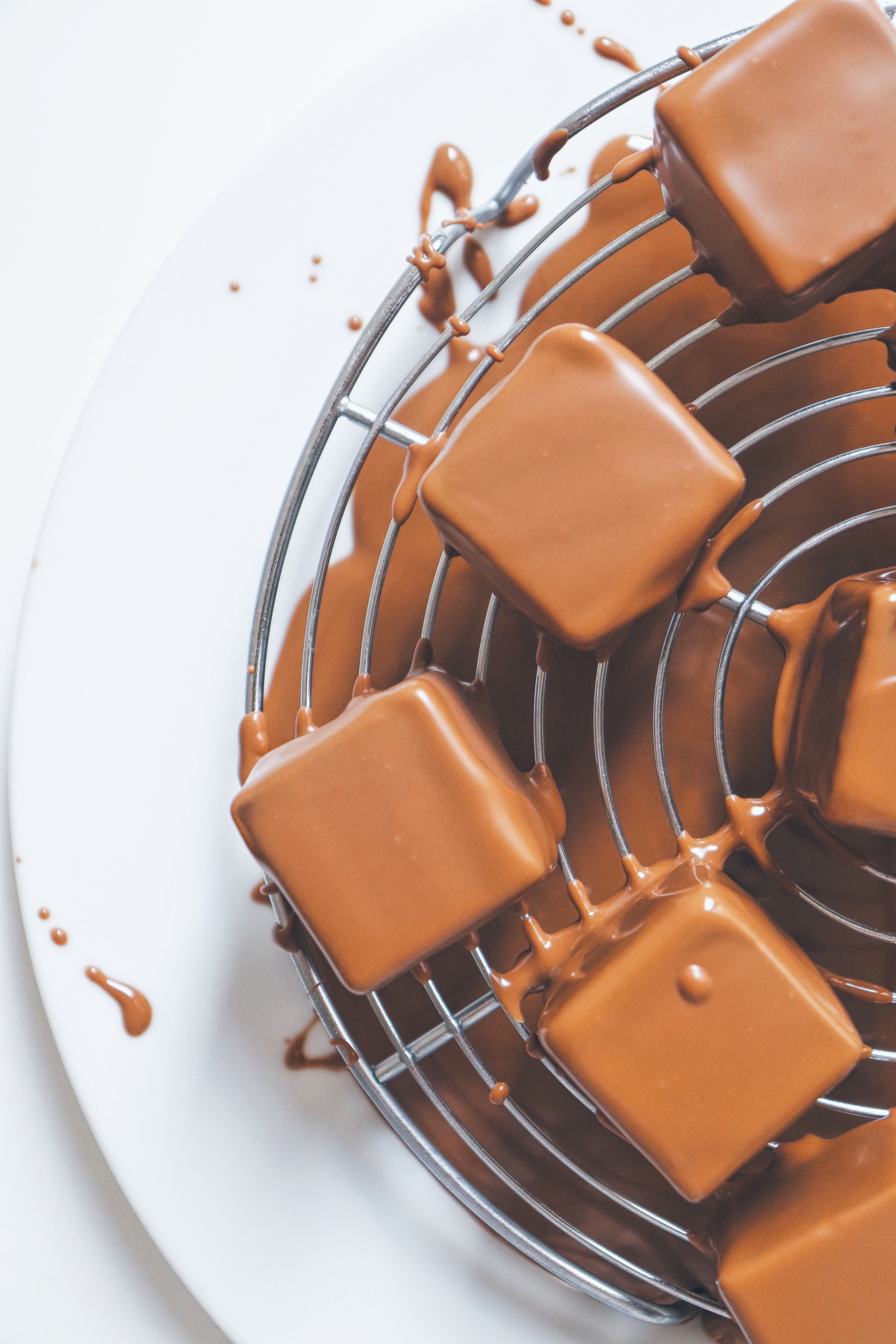 Move the rocks on a sheet of baking paper before the coating crystallizes too much and then allow to harden completely.
I made a small pattern by putting a little milk chocolate coating in a cornet and passing over the rocks to form these small "filaments." Place a coffee bean over it.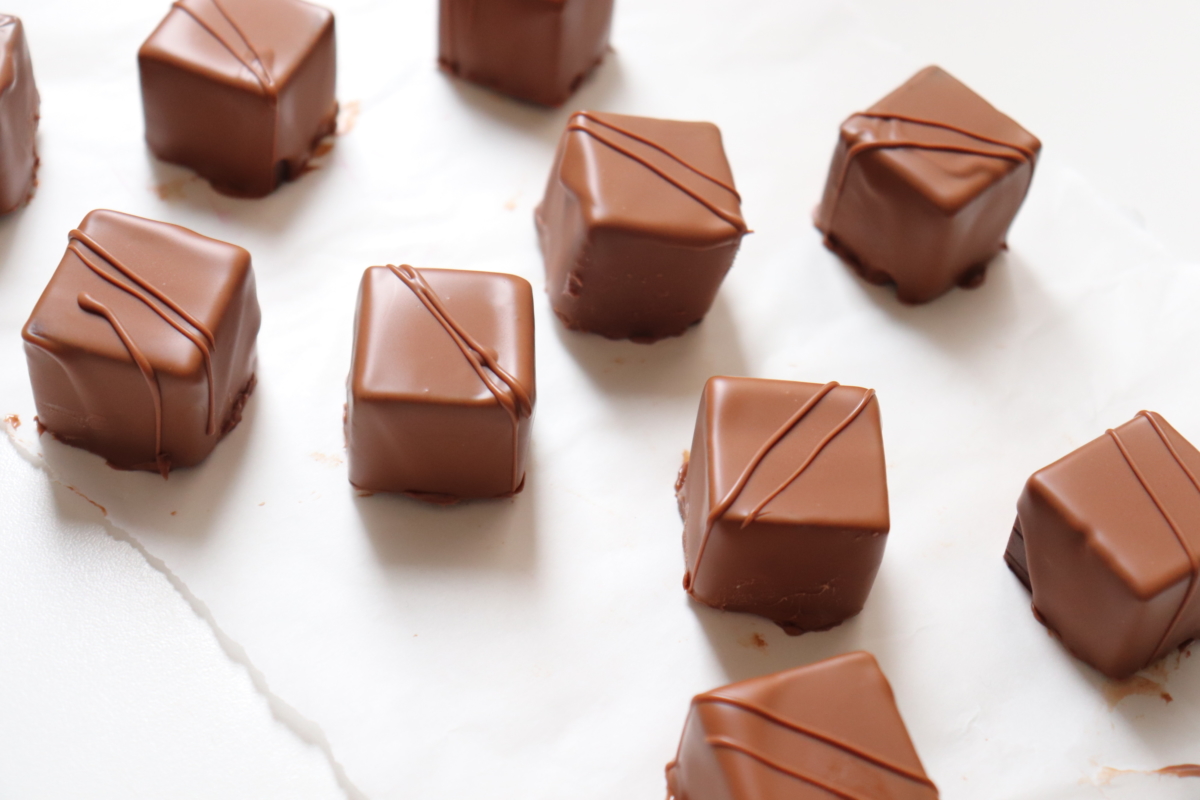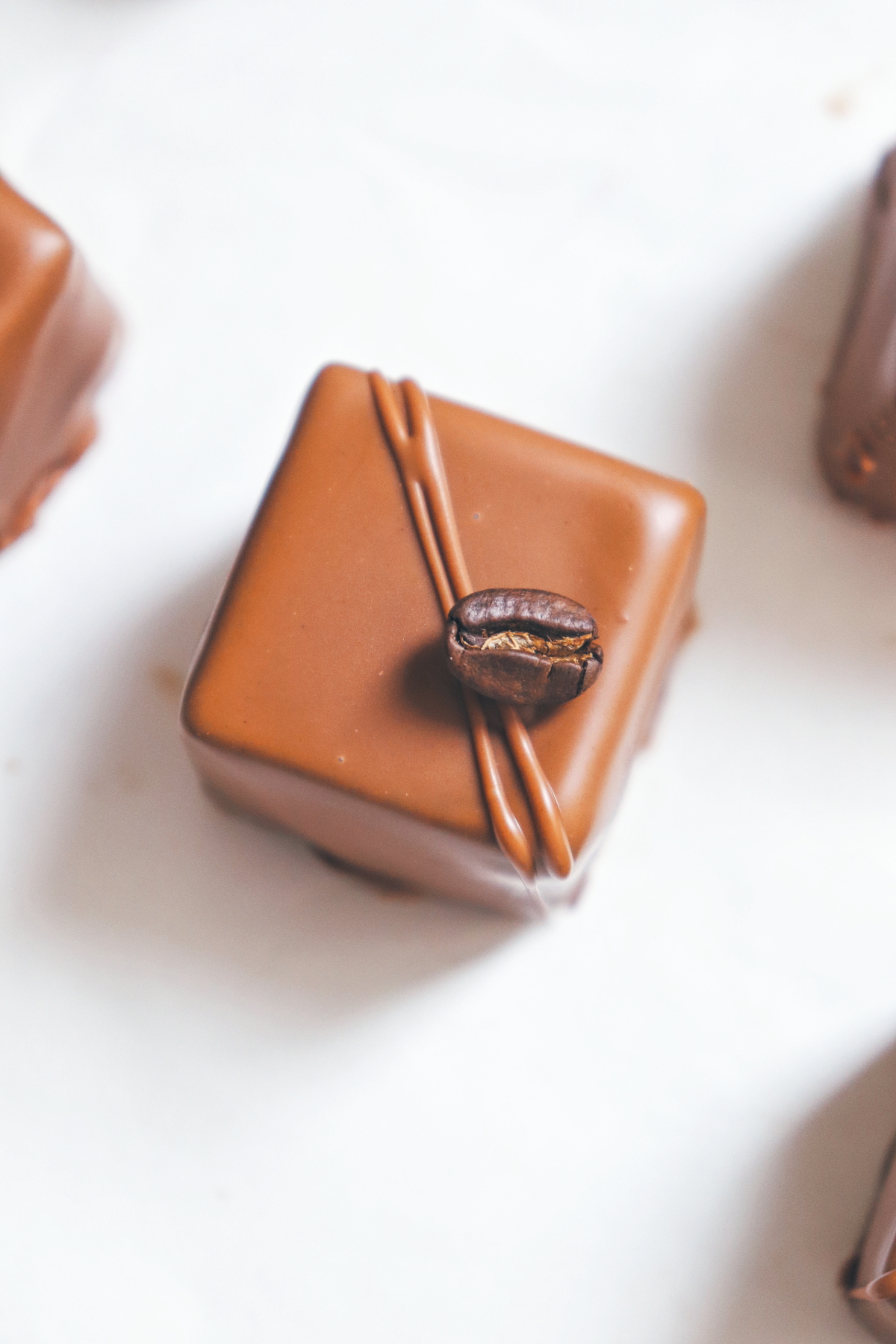 Put the praline coffee rocks in the fridge and let them thaw quietly at least 3 hours before tasting. (These rocks are kept in the fridge and tasted fresh).
Good realisation!